Yay! The holiday season quickly approached and it is time for some gift inspiration! I always have to do a few DIY gifts to keep the giving season extra fun. This year, I found myself stumped thinking of gift ideas for my future in-laws. Specifically, my fiance's mother and sister. After seeing these amazing free printables, I knew these beautiful recipe cards would be a perfect gift! AND since I would soon be joining their family, it would be special for me to give them one of my own family recipes! Honey Bee Invites created the free printable and also has the most beautiful recipe card box on their etsy shop!
Below are some inspiration photos for me to get working on this weekend!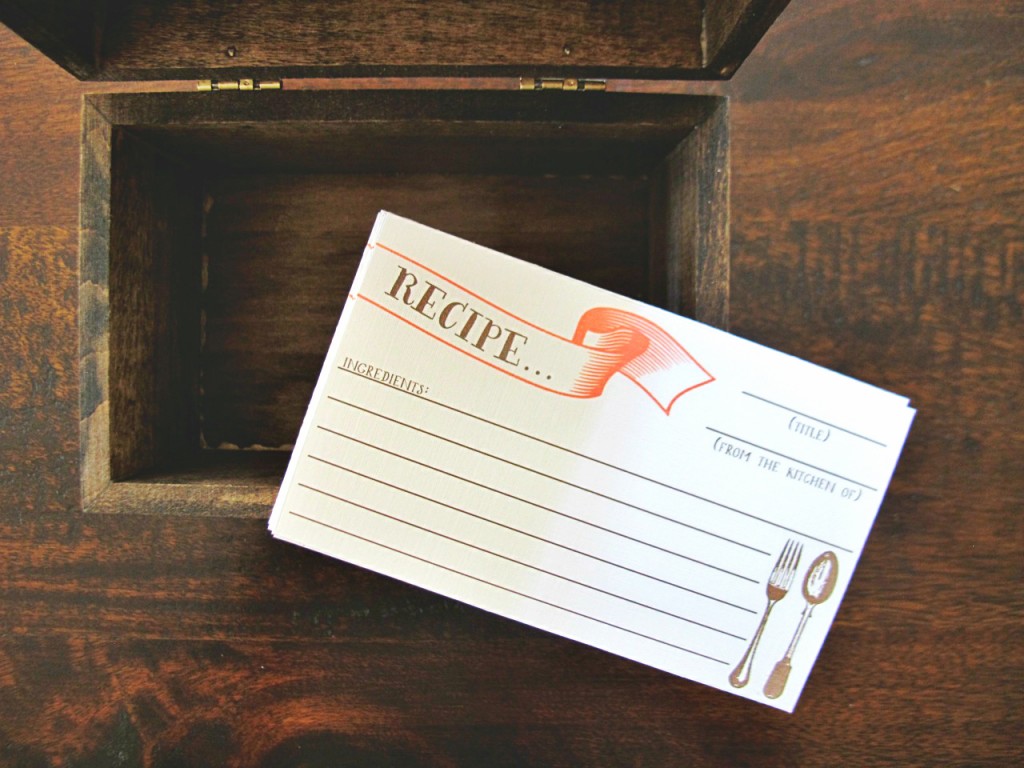 How perfect are those cards in the wooden box? LOVE it. I also thought the cards would be cute with a cookbook, or fun cooking utensil! They have given me plenty of ideas :)
Another beautiful DIY gift I stumbled upon were these Anthropologie Inspired Snow Globes. I absolutely love them! They would be a great "filler" gift for those people that you simply don't know well enough to buy for or maybe wanted to add a personal touch to a generic gift (i.e. gift card).
I love how festive they are for the season but also can be personalized by who the recipient it! Mason Jars and fake snow are so inexpensive, and there are endless options for the trinket you add inside!
Can't wait to get started on these weekend projects!
xo,
T