Today was our scheduled engagement session. And like any typical day in the south, the weather was unpredictable. In South Alabama, the sky was grey, air was muggy, and storm clouds were emerging. Thankfully, our sweet wedding photographers were able to postpone! Engagement session has been moved to this weekend and I am actually relieved to have a little more time to plan outfits, theme, etc!
We are taking out photos at the beautiful Fairhope Yacht Club. This location is perfect for Andrew and I, we are both lovers of boats and the coast.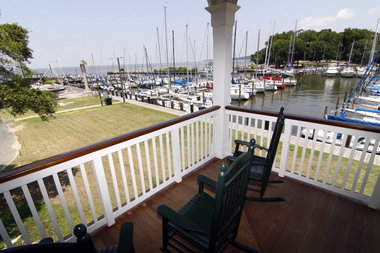 I cannot wait to see the photos, I know they will be beautiful! We are planning on wearing casual, classic outfits.
Another nautical spin we added was on our Save the Dates. Here was our inspiration:
Invitation Photo via Jen Huang
Our amazing stationer has already sent us our final draft and it is PERFECT! I am dying to post it but want to wait until our guests get them in the mail! Engagement photos coming soon :)
xo,
T